Candle Production
Women of Hope Candle Production and Marketing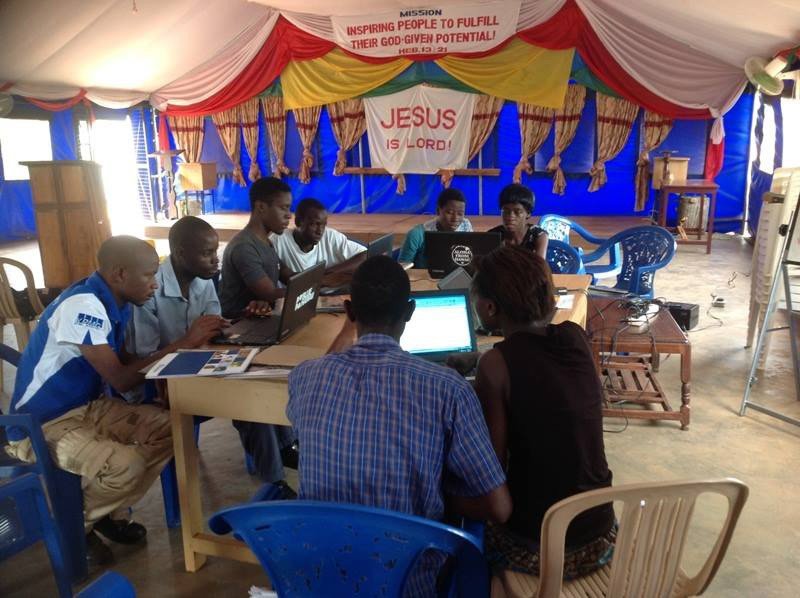 Introduction to Computers
Tailoring and Design
Vocational Training
Vocational Training Changes Lives
Divine Holistic Ministries offers vocational training in:
Tailoring and Design
Introduction to Computer Operation
Preschool Education
Hospitality
Leadership
Animal Husbandry
Agronomy
Engine Repair
Church Building
Office Administration
Book Keeping
Entrepreneurship
Adult Literacy
Your gift to Divine Holistic Ministries enables training for widows, single parents, and youth too old to go to Primary and Secondary school. They learn a trade and are able to realize their potential as productive citizens in their community.
The Women of Hope and the community at large are benefitting from vocational training. Because of this training, many of the women are now able to work in the new Divine Pre-school and Daycare by teaching, tailoring uniforms, and preparing meals.
We are eager to start building a Global Mission Care Center (GMCC) at the Sparrow's Home of Hope property. This building will not only house orphans and widows but will be used for the vocational training classes. The cost for this project is $63,000.00.
"So let us wage a global struggle against illiteracy, poverty, and terrorism, and let us pick up our books and pens. They are our most powerful weapons."
– Malala Yousafzai

"Overcoming poverty is not a gesture of charity. It is the protection of a fundamental human right, the right to dignity and a decent life."
  — Nelson Mandela, Former President of South Africa